SPEND LESS, GO FURTHER
Electricity costs far less than petrol or diesel and thanks to the new Nissan LEAF Van, you can go further than ever on a single charge and make savings every day. SEAI grant of €3,800, 0% BIK, Accelerated Capital Allowances (Max €24K), reduced tolls and you can see why it's a winner.
HOW FUN IS NISSAN LEAF TO DRIVE?
The Nissan Intelligent Mobility features in Nissan LEAF will change how you move forever, with technology that makes you feel connected, confident... and excited. You'll drive with greater awareness, and you get driving assistance when you need it. Nissan Intelligent Mobility just makes life easier. It's the future of driving, ready for everyone. Right now.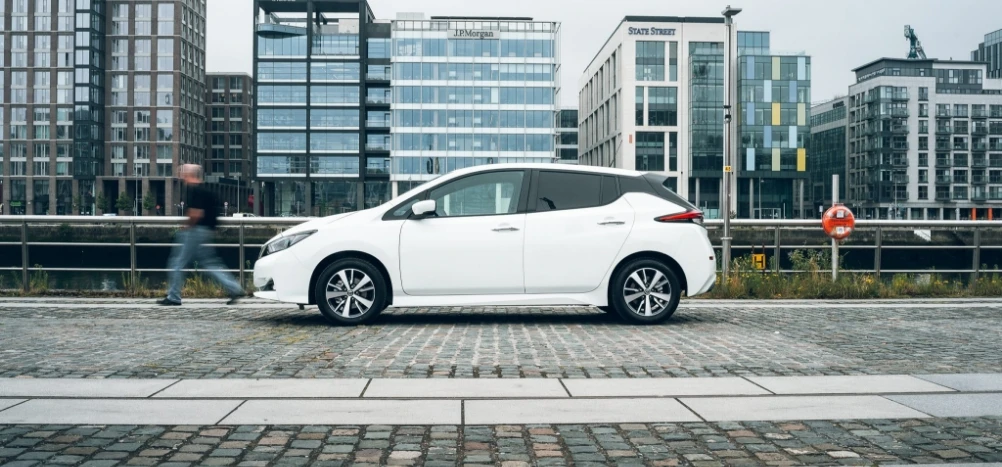 NISSAN E-PEDAL: ACCELERATE AND DECELERATE WITH ONE PEDAL
Accelerate, brake and come to a complete stop all with one pedal. The effortless e-Pedal is all you need in the Nissan LEAF. It's simple and fun.
NEW, 8" DISPLAY WITH NISSAN DOOR-TO-DOOR NAVIGATION
The 8" multi-touch display is the heart of your Infotainement system, with fingertips access to fast, accurate turn-by-turn navigation by Tom Tom, music, information and more, plus smartphone integration via Apple CarPlay and Android Auto. The road ahead has never been clearer.
NEW NISSANCONNECT SERVICES APP
Whatever you need is within reach in the Nissan LEAF. Remotely start your vehicle charging, control your vehicle temperature and constantly access your parking position thanks to brand new NissanConnect Services App.