EVALIA BATTERY BOOST
With its new 40kWh battery capacity, the 100% electric 7-seater e-NV200 Evalia is a boon for any growing family and the choice of a more sustainable way of life. Cover all your city trips with the entire crew on a single charge, or make the most of your charging options and enjoy the best of connectivity, comfort and Nissan Intelligent Mobility for longer - all with zero emissions and minimum expense for smarter, greener living.
RANGE AND CHARGING
With a range up to 301km in the city and 200km combined, the 100% electric e-NV200 Evalia family car takes you farther than ever on a single charge. Charge up at home or on the go and maximize your range while you're driving. Simple, clean and efficient, the road to the future starts here.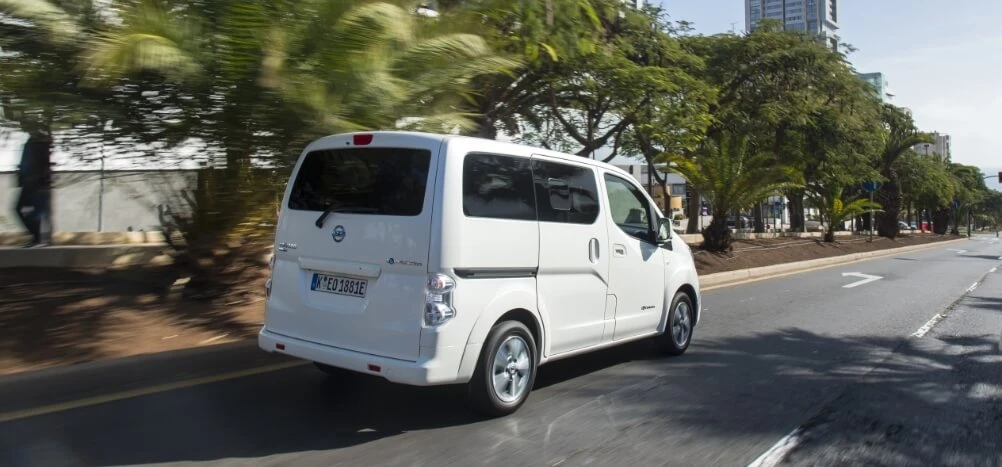 THE ELECTRIC FAMILY CAR WITH ROOM FOR UP TO 7
Live a smarter, greener more sustainable life with e-NV200 Evalia, the electric MPV that loves the city. Discover all the savings and benefits of going 100% electric and explore the great new range and charging options that come with the e-NV200 Evalia battery capacity. Add to that its spacious, versatile design, special features and Nissan Intelligent Mobility and you'll soon see why e-NV200 Evalia is the ideal 7-seater electric car for you and your ever-growing family.
COMPACT, AGILE & FULLY CAPABLE
With a huge interior and compact external dimensions, the new e-NV200 Evalia is the electric people carrier that tops them all. A full 7 seater with the nippiness of a hatchback, it's never too long and never too wide for the cities narrow streets and parking is a piece of cake.