Futuristic design on the horizon
ARIYA is the stunning expression of Nissan's new vision. A single horizon line replaces fussy contours. Thin LED headlights shine at night, then disappear during the day. The final touch? A new illuminated badge to light the way forward.
It's not an interior, it's a living room
Please come in. Nissan ARIYA is refreshingly open, so you can breathe and relax. If you want a few extra inches, slide the center console back. The flat floor adds to the spacious feel, while the glowing lantern creates a serene ambience.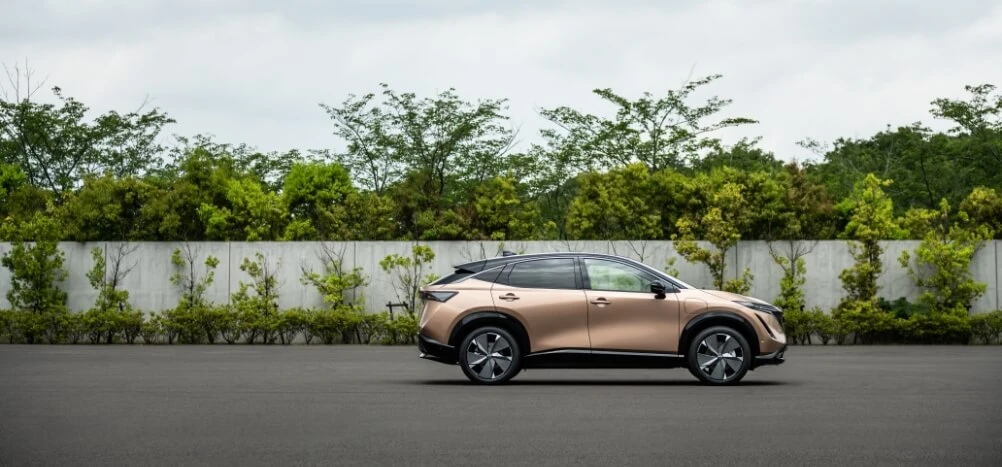 Experience a new way to move
Spend a day with Nissan ARIYA. Take a virtual drive to see how you'll feel thrilled, at ease, in control.
Drive your way
Feel more at ease. Driver assist technologies give you different levels of control. Highway traffic? Get a helping hand. Tight space? Let Ariya take over.
Unexpected thrill
With e-4orce, Ariya's Dual-Motor All-Wheel Drive acts like two rockets, distributing up to 100% power to the front or rear wheels. Power that gives you precise control for all-climate traction and cornering. e-Pedal builds on the thrill with one pedal driving.